PRODUCTS AND SERVICES
MOTOR CONTROL CENTRES
Our motor control centres can be designed to comply with the majority of the water companies' general specifications including W.I.M.E.S 3.01 & Sewers for Adoption 5 th Edition.
Motor Control Centres are designed to comply with BS EN 60439-1 1994 - partially type tested low voltage switchgear & control assemblies having a totally segregated busbar and dropper system to ' Form 4' standard. Type 2,3,5,6 or 7 of the National Annex can be provided.
Tested & ASTA certified up to 50kA for 3 seconds, with a current carrying capacity of up to 3000 Amps. Air insulated HDHC copper bar as standard with the option for tin plating and/or PVC insulation at extra cost.
We offer a fully customised panel to suit the application and space requirements. Cubicle heights, widths and depths can be adapted to suit the spaced needed for the equipment to be housed and any on site restrictions in space availability or installation accessibility.
MOTOR STARTERS
Individual motor starters of all types, DOL, ASD, auto-transformer, stator rotor, 'soft starts' and variable speed can be supplied. Custom built to the clients specification to include the protection, control and supervisory signals that may be required.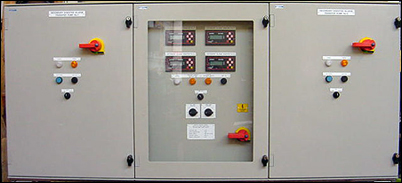 PANEL REFURBISHMENTS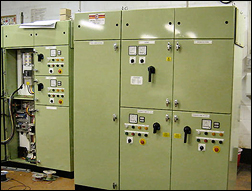 Carlton Controls also specialise in the refurbishment and modification of existing motor control centres and starters on site. This can take the form of installing new starters or controls into existing panels or updating the panel to comply with the latest HSE regulations.
PLC & HMI PROGRAMMING
Carlton Controls have 'in-house' PLC & HMI programming capabilities of all major types of PLC and HMI which combined with our vast knowledge of control processes means we can provide the complete package for the customer.
DRAWINGS AND DOCUMENTATION
CAD electrical schematic diagrams & general arrangement drawings are issued, either in paper or any standard electronic form. Full documentation including FAT (factory acceptance test), SAT (site acceptance test), method statements, risk assessments and operating & maintenance manuals are all provided as required.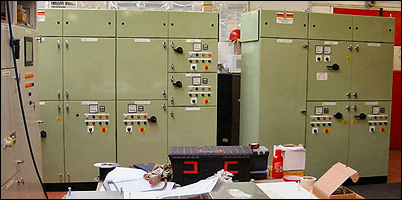 For further information on our products and services please complete our enquiry form or contact us direct at:
Carlton Controls Ltd
Unit C3, Lea Road Trading Estate, Waltham Abbey, Essex, EN9 1AE
Tel: 01992 767609 || Fax: 01992 788446 || Email: mail@carlton-controls.co.uk